The Claims Conference has compiled resources for research to provide assistance to experts engaged in issues concerning cultural plunder during the Holocaust, individual and family claimants and the general public.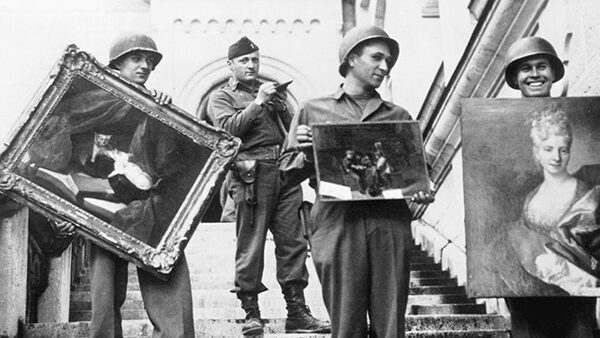 International organizations that provide information and/or services for people who wish to locate or claim works of art or cultural property lost during the Holocaust.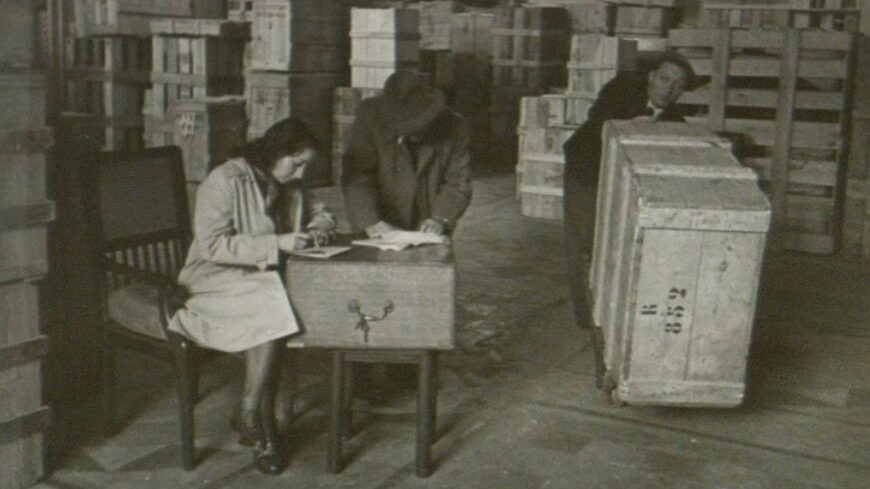 Information on the handling of looted art and cultural property by individual countries around the world.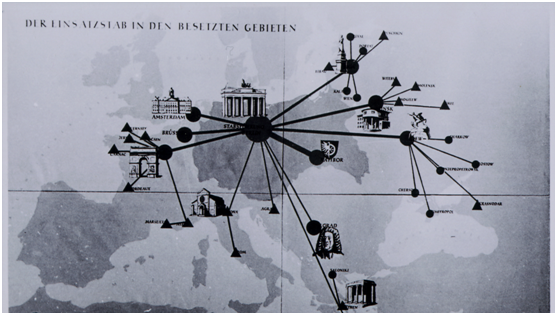 An overview of existing looted art/Judaica as well as provenance research databases worldwide.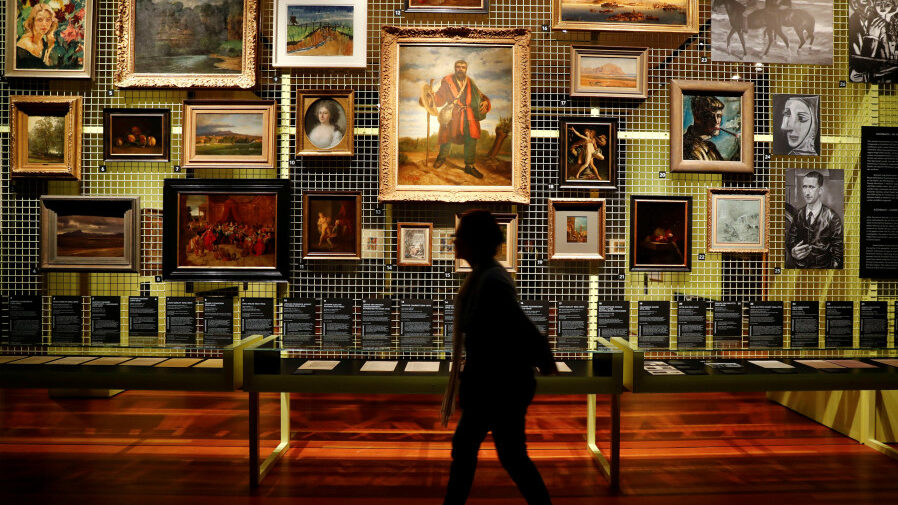 Conferences and resolutions relating to Holocaust era looted art and cultural property.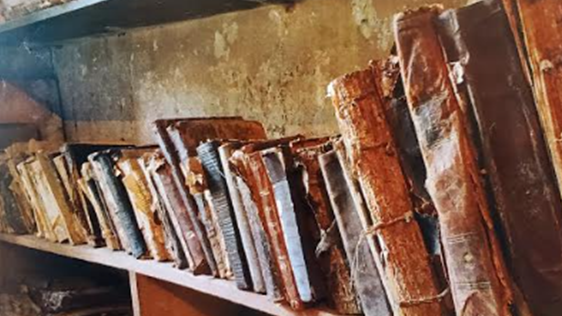 Books, articles and periodicals relating to Holocaust era looted art and cultural property.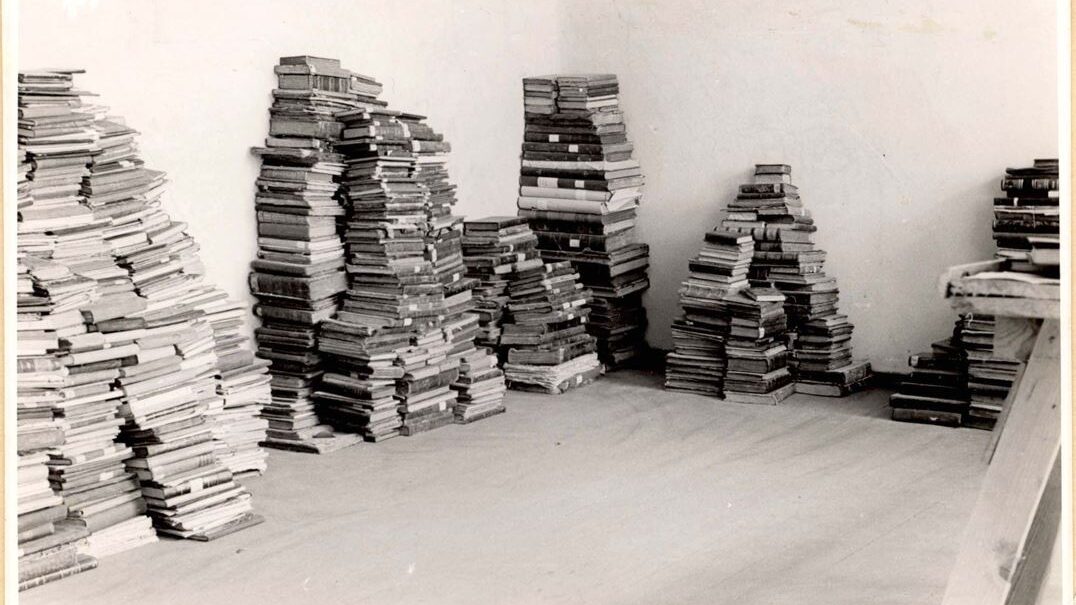 An overview of Claims Conference/WJRO reports .
last updated September 2023
Images:

While serving in the US Army, Metropolitan Museum of Art curator James Rorimer supervises American GIs carrying paintings down the steps of the Neuschwanstein Castle in southern Germany in May of 1945. National Archives, provided by the Monuments Men Foundation for the Preservation of Art, Dallas. 

Processing of looted cultural property in one of the M-Aktion camps (either Austerlitz or Bassano), Paris, France. Bundesarchiv, B323/311. 

A map showing the activities of the ERR in occupied Europe. Yad Vashem, archival signature: 368.

A woman walks past artworks at the exhibition "Gurlitt: Status Report. An Art Dealer in Nazi Germany" during a media preview at Martin-Gropius Bau in Berlin, Germany, September 13, 2018. https://www.lootedart.com/news.php?r=TACEJ3177301  (accessed 3 February 2023)

Bardejov Jewish Community, Slovakia. Private collection.

Jewish books and books in Hebrew at YIVO, Vilna, Poland. Yad Vashem, archival signature: 368.